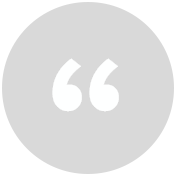 I've used Robert for 3 commercial deals now and about to complete a 4th. I've bought land with him, sold a property with him, leased a property with him, and now I'm on the verge of selling a leased property with him.
Robert is the expert in the space and has done a great job with every single one of those deals. He also goes above and beyond to help out when I'm not able to be present for particular aspects of a deal.
I plan to continue working with Robert to buy, sell, and lease commercial property. I've researched every step I've made including choosing Robert to represent me... there is nobody else that I want in my corner.
-Dr. Ken Pittman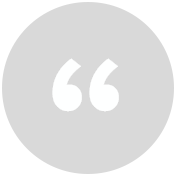 Robert Fisher is an experienced professional in commercial real estate. He sold our office building in a tough market and represented our interests from listing the property to contract to close. He kept us informed throughout the process and marketed our property extremely well.
-Lisa Spell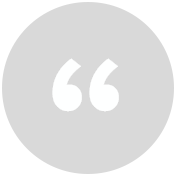 Robert Fisher has worked tirelessly to help us rent our building. We are so grateful to him. He has rented over half of the available space, and we are confident he will complete the job. Robert works for both the landlord and the tenant in attempting to make sure the relationship is a good match. He is an excellent negotiator. He is sincere and knowledgeable. He goes beyond what is expected of him. He is a hard worker. We recommend him highly!
-Sue Thompson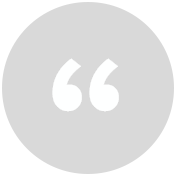 I would highly recommend Robert Fisher and the Keller Williams Commercial Real Estate Group™ for any of your future commercial real estate needs. Robert was professional and thorough. He was responsive and managed a very good and clean deal for me and my partners.
-Joseph A. Schmissrauter III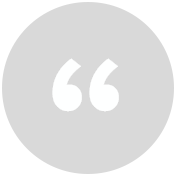 Robert is a true professional who works for the best interest of his client. He did an excellent job of finding a new location for our company. He has a high level of integrity and can be trusted to represent his client.
-T. Cooney, V.P. ADS Security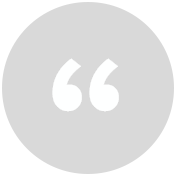 Robert is a professional. Ours was a complicated, multi-million dollar transaction. Robert was able to help "manage" the process that included extensive negotiation with the Seller, rezoning of the property, obtaining city and utility approvals and financing.He pays attention to details that, in our business, can make or break a deal.I hope to be able to do additional business with Robert and his team in the future.
-R.J. Cleveland, Jr.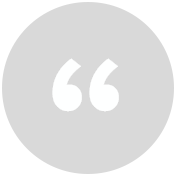 We needed to move our office in a hurry and contacted Robert to assist us in the process. He gave us the level of care as if we were leasing a building and not an office suite. Additionally, he was able to assist us in making an equitable lease arrangement with our new landlord, not only for now but also for the future. The best that I can say is that if I need commercial realtor assistance in the future, I will be calling Robert.
-Harry Miller, Secured Disability Law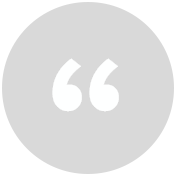 I enjoyed working with Robert, I found him pleasant, friendly and efficient. Once we signed the contract we were able to close within a month. Robert worked to find the buyer that we needed for our property. Even when I was out of town he made the effort to email me at each change in the process. I would work with him again and would recommend him to anyone.
-Vaughan Sparrow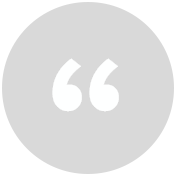 Robert was highly recommended to me and proved to be worthy of his reputation and more. He helped us sell our building quickly and already had a potential buyer in mind when he met with us. We accepted a fair offer and moved to close. When the appraisal came in light, Robert quickly analyzed the flaws in the appraisal and provided this information to the buyers who reviewed with their bank and quickly accepted the logic that Robert presented. We closed a week later and I believe that it would not have closed if it had not been for Robert's experience and expertise. I couldn't have been happier with the communication and focus from Robert and his team. They are truly the best in Chattanooga!
-Michael Kehrer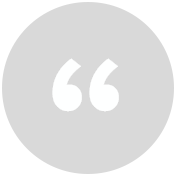 We were looking to purchase commercial space or land to build a facility for our marketing firm, Riverworks Marketing Group.We reached out to a few realtors in town, but were immediately impressed with Robert Fisher and knew we wanted to work with him. He was extremely knowledgeable from many years of experience, and very responsive to our emails, phone calls and in scheduling times to view properties. Plus, he is great to work with-very pleasant and approachable. We settled on purchasing land which did not have sewer lines connected, and Robert was instrumental in contacting the right folks at the city and getting commitments to making this happen for us in a timely fashion. We felt comfortable with all of the decisions we made because of the information and knowledge that Robert was able to provide during the process and final transaction. I would highly recommend Robert, and we look forward to working with him again in future projects.
-Jackie Errico, of Riverworks Marketing Group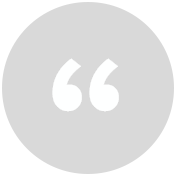 Thanks to the professionalism of Robert Fisher we quickly completed the sale of our business and building. From the day we signed the contract he worked diligently to put together an informative brochure of our listing.
Once we had a qualified and interested buyer Robert worked on our behalf as a liaison between all parties keeping us up to date daily. Robert also made sure all the I's were dotted and T's were crossed in dealing with the rules, regulations and licenses involved in the selling of a business. Thank you Robert Fisher! We highly recommend you!- Scott and Martha MacLennan
I couldn't be more pleased with my decision to utilize Robert as my commercial real estate professional. His knowledge of the market, the comps and his professionalism was first rate and spot on. Robert symbolizes integrity and commitment that are vital to his profession. He anticipated everything that was needed beforehand and there were no surprises. His marketing was brilliant and he located several buyers within a few days of my property being listed. He was always available to take my phone calls and answered all my questions. From start to finish, Robert delivered!! It was a sincere pleasure doing business with Robert and I recommend him highly!
-Tamara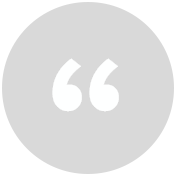 Robert has been leasing commercial space for me at a number of locations for the last few years, and I have been most appreciative of his success in securing tenants in a particularly difficult leasing environment. Robert is diligent in finding the right tenant for the right location. He recently brokered the sale of a strip center owned company for nearly 20 years, and it was because of his leasing ability that we were able to sell a nearly fully-occupied property. I highly recommend Robert for leasing or brokerage services.
-Bob McKenzie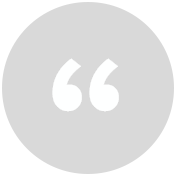 Robert Fisher successfully negotiated the sale of my family's mobile home park this year. He attracted the eventual buyer just weeks after listing. Even though he no doubt had many irons in the fire, he seemed to be dedicated and focused in selling our property. He very promptly did all the paperwork and legwork required (We went out to the property several times, also to the courthouse, met with the buyer, talked with the manager, etc.) and in general attended to all the matters that resulted in a successful sale. He was also attentive to detail, handled situations as they arose, and was a very pleasant person for me to deal with.
-Marcia Lamphear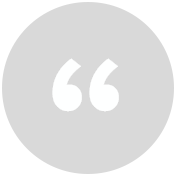 Robert Fisher is a true professional. He assisted me with the sale of my business. Through his efforts, my business was sold in less than four months. I highly recommend Robert to anyone interested in selling their business.
-Stella Anderson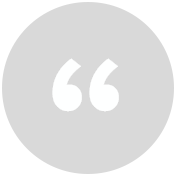 Robert went above and beyond as our realtor. When we had questions and concerns surrounding the sale, Robert made himself available to put our minds at ease. With a thorough resolve to gather details and information, Robert is a true professional in every aspect. We are grateful for his direction and assistance through the sales process.
-Rem and Ty Cooper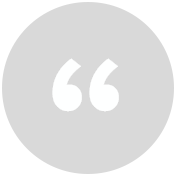 Robert Fisher recently sold a multi-family complex for me. In addition to handling the listing, showings and closings, Robert was always available to answer my questions. He kept me informed throughout the process and always looked out for my best interest. He was particularly sensitive to my circumstances and made the entire experience easier for me during a time of personal loss following my husband's death. Robert is a true professional. He is a man of integrity and high standards. His experience, knowledge and willingness to go the extra mile are invaluable to his clients. I am already recommending him to friends who also have investment properties. If you want an honest, hard-working professional on your side, call Robert Fisher.
-Margaret Jackson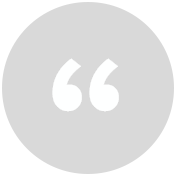 I have been selling real estate for 32 years, here in Columbia, TN. I have owned my own company for many of those years. I needed a really good agent in Chattanooga to help with the sale of a commercial building that was owned by my elderly parents. I called on Robert for that help. He did an outstanding job for us in a very reasonable time considering the slower market. He was very professional and guided us through the process in a market that we found unfamiliar. I would highly recommend Robert to anyone in that area.
-Kathie Whitwell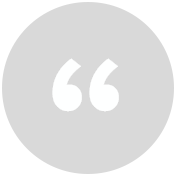 As we are a start up business it was a delight to work with Robert in securing our first business space. His knowledge and understanding of the real estate market in Chattanooga and his help in securing the right place for us made getting started almost hassle free. Robert gained understanding of our business and pointed us in the right direction for our services right now with an eye for future growth. His region wide contacts also help get us in touch with the right people in other areas we had to work through to open our doors. Although we are very small he treated us like one of the Big Guys with great timely and accurate service and value. We'll be back to see Robert when our real estate needs expand.]-Fred Friday
- Junk King of Chattanooga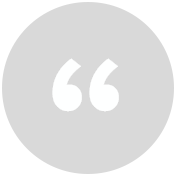 Robert Fisher was the most enjoyable person I worked with through the whole process of opening my own business. He worked hard and diligent to find the best space for me. He followed through on every step from pre-signing the lease to my opening day. He went above and beyond his job responsibilities to make sure I would be successful. I highly recommend him to anyone and hope to use his services again.
-Amanda Holmes, Pure Barre Franchise Owner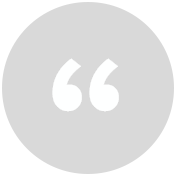 When it comes to commercial real estate needs in the Chattanooga area, Robert Fisher is the "go to guy". He has helped me both in finding and evaluating commercial office space to buy/lease and has also been our listing agent for selling our commercial real estate assets. Robert is one of the hardest working agents you will ever find and is very good at making real estate deals happen.
-Robert White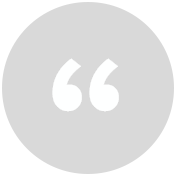 Mr. Fisher has been our go to guy for multifamily properties throughout Chattanooga and surrounding markets. He always seems to have his finger on the pulse of the market and has been a great resource for us. Mr. Fisher recently assisted us with a great multifamily site in Cleveland, TN.
-Ross Bradley, Development Manager at TDK Construction Company, Inc.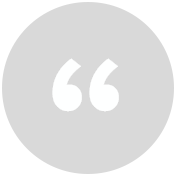 I am an Enrolled Agent, a tax practitioner sanctioned by the US Treasury Department. On a recent tax and estate planning project with one of my clients, we needed to know the market value of commercial acreage with multiple buildings in North Georgia. Robert Fisher, walked the property, determined the present and best use for each structure, and provided us with current rental value and current market value for the land and buildings. He provided written and photographic support to conclusions. In short, due to Robert's timely questions and extraordinary efforts we are able to affect tax savings and an estate planning action plan.The referral to Robert made me look great in the eyes of my client and allow us to accomplish our goals. It is my opinion that when professionalism and knowledge is required in the commercial real estate arena, there is no better choice then Robert Fisher.
-Joseph C. Livingston Jr. EA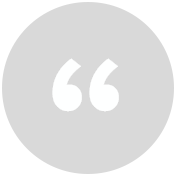 Robert,
Thank you very much for helping us sell our commercial property. You did a fantastic job from beginning to end. You were creative in your listing and marketing. You persistently pursued opportunities. You were positive, supportive and professional throughout the process… even with the unique issues we dealt with at closing.Thank you for working so hard, especially given it was a small project. I know it made the difference for us in getting the property sold! Now we know personally why you have been and will continue to be successful in your profession.
-Robert Kwasnik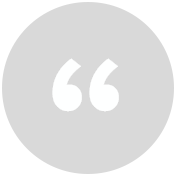 Thank you so much for the hard work you did to sell our property. I believe you got us the best price possible. We really do appreciate you and your very professional staff.
-Stephanie & Bill